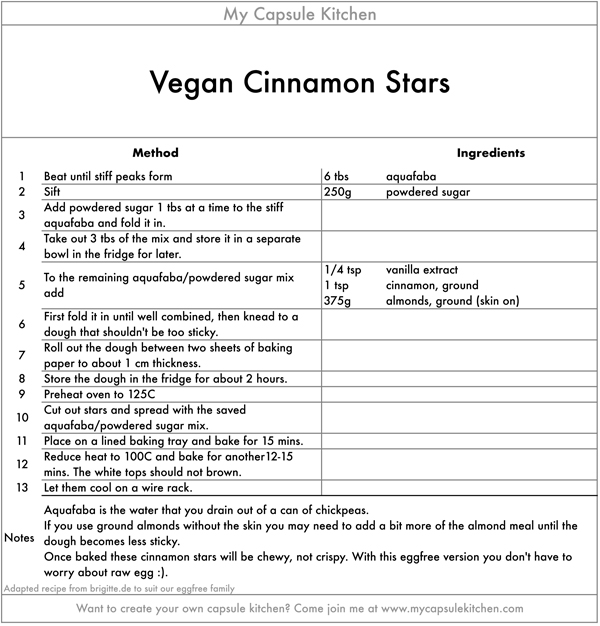 I can't even begin to tell you how thrilled I am about these cinnamon stars.
They taste exactly like the original but my toddler, who is allergic to egg, can eat them as well because here the egg is replaced with aquafaba, the water that is in a can of chickpeas. It will never go down the drain in our house again, I assure you.
I was uncertain about the 'chickpea smell/taste' before I tried this out, but I assure you, it's really not an issue, you can't taste it. It is amazing how it can be whipped just like egg white!! Try it and let me know what you think :).